Dr. Hamdy AlBanna
Specialist Oral Surgeon & Implantologist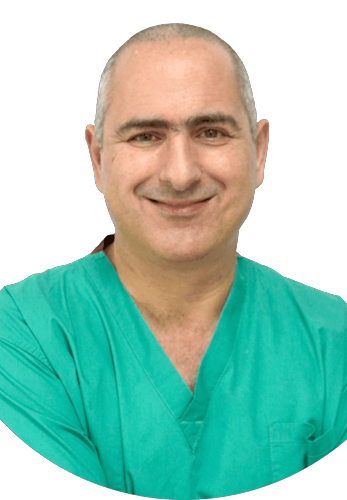 Dr. Hamdy Al Banna gained his title as a Doctor in Dental Surgery in St. Joseph University, Beirut, Lebanon in 1991. He also pursued his Masters in Oral Surgery and Implantology in the year 2001 in the same institution.  He then joined the academic field at the university and began teaching in the Prosthetic Department and in the Aesthetic Department from 1996 up to the present day. He is referred by more than 80 clinics in the UAE and abroad. Dr. Banna has also worked in Dubai, Abu Dhabi and Lebanon.
Dr. Banna believes that "Dentistry not about machines, technology and adverts; it is about Science, educational background, medicinal knowledge, work and value"
Apart from being the CEO and founder of the Dental care, he was one of the first implant surgeon dentists in the Middle East and the very first one to take the challenge of evolving and teaching this advanced technology to other dentists and spreading his knowledge worldwide.
A respected speaker and educator in his field of expertise Dr. Banna has provided courses and lectures to many leading implant companies in the Middle East. Many of his patients and fellow colleagues know him as an individual with strong motivation and endless passion for research and knowledge.